ROBERT LEDINGHAM LEGACY FOUNDATION
Established in 2013, the Robert Ledingham Legacy Foundation honours the memory of Robert (Bob) Ledingham (1943–2013), one of Canada's most celebrated interior designers.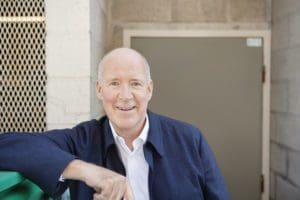 Ledingham's contribution to the interior design profession was immeasurable. He was instrumental in advancing the profession locally, nationally, and internationally, and he was a leader in developing the interior design educational accreditation process in North America.
Widely recognized throughout his distinguished career, Ledingham received more than 30 awards for his designs, and he was inducted into Western Living magazine's Hall of Fame. In 2011 he was awarded the prestigious Leadership Award of Excellence by the Interior Designers Institute of British Columbia (IDIBC), Interior Designers of Canada (IDC), and the International Interior Design Association (IIDA).
His alma mater, the University of Manitoba, awarded him a honorary doctorate in 2006. He was elected to the College of Fellows of the IDIBC, IDC and IIDA.
Colleagues praised him as a dedicated, committed supporter, a voice of reason for the interior design profession and respective business communities, and a dedicated mentor for future generations of interior designers.
In keeping with the spirit of Bob Ledingham's passion for education, the Robert Ledingham Scholarship will support interior design post-graduate study.
To learn more about the scholarship and to apply, please go to the IDC Foundation page.